International Certification in Bach Flower Remedy – Level 1 & 2 LIVE in Hyderabad / 7th – 8th – 9th – 10th September 2023
September 7

-

September 10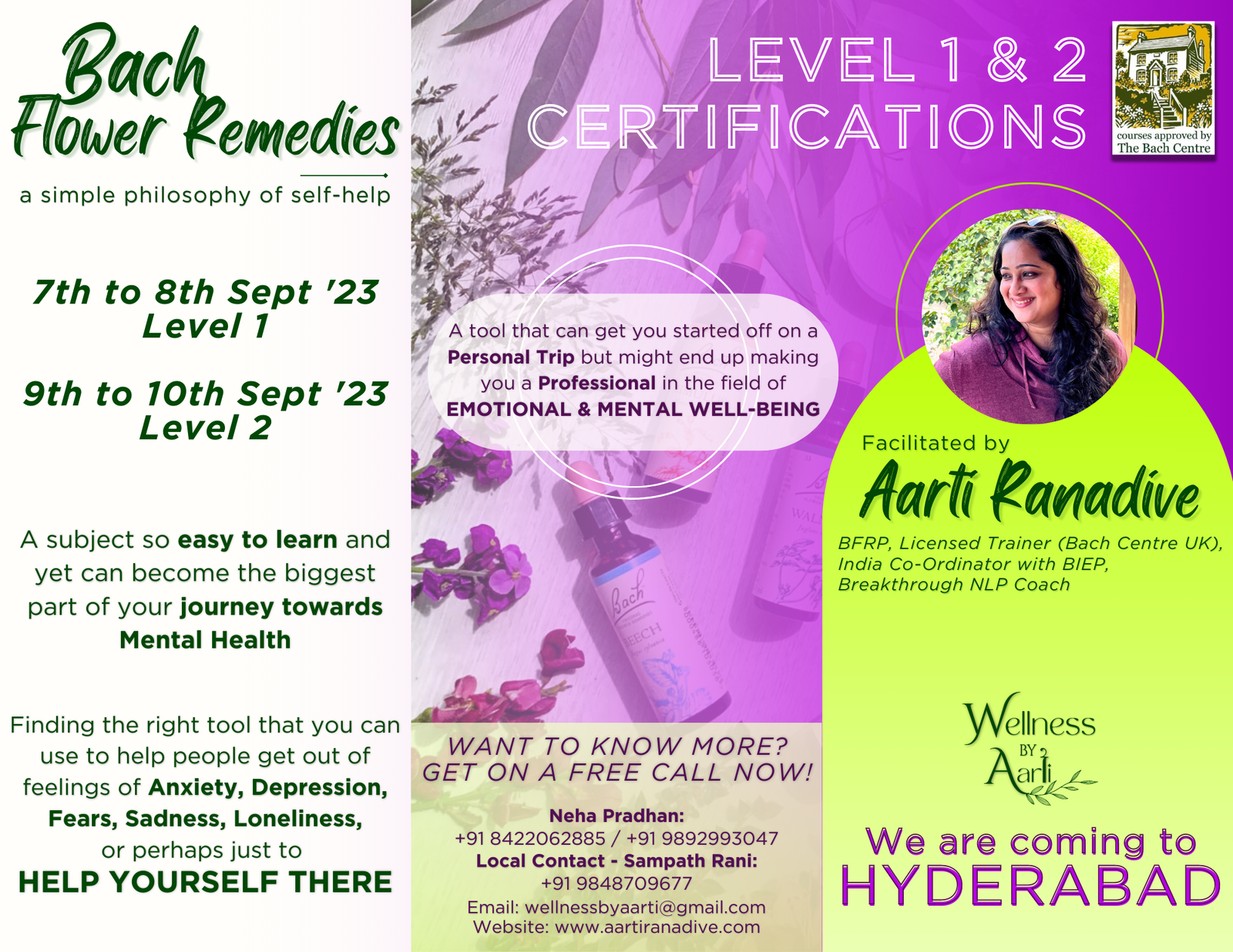 International Certification in Bach Flower Remedy.
Conducted By: Aarti Ranadive
Mode: Offline – LIVE
Details:
Level 1 Certification
The Workshop will be conducted online.
Learn about the 38 flower remedies, the history & philosophy of Dr. Edward Bach.
Learn how to prepare your own remedy mix.
Help your loved ones feel better.
Level 2 Certification
The Workshop will be conducted as a Live Class.
Type & Mood Remedies: Subtle differences between similar remedies and strategies for thinking them through.
Practice basic consultation skills that are useful when helping other people.
Each day starts at 9:30am and ends about 5:00pm.
Morning and Afternoon refreshments are included in the course fee, which also covers course material and training cost.
Bach Flower Remedies are gentle infusion made from flowers that aid in emotional & mental healing.
For Registrations:
Aarti Ranadive: +91-9820636405
Neha Pradhan: +91-8422062885